China continues to dominate lithium battery supply chain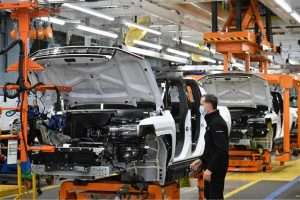 China continues to dominate the global lithium battery supply chain, but the US could slowly develop into its competitor in the coming years, according to industry observers.
With the rapid development of electric vehicles (EV) and energy storage technologies, lithium batteries have attracted significant attention. Among countries around the world, China has had the most involvement in the lithium battery industry, with over 90% of the world's lithium iron phosphate (LFP) batteries being manufactured there. Tesla's use of LFP batteries in China for the first time is also inspiring global carmakers to follow suit.
Although the US could potentially become a competitor to China in the lithium battery market in the future, there is currently still a wide gap in production capacity between the two countries.
Lithium batteries likely to remain in short supply in 2022
At present, LFP batteries and ternary batteries are the two mainstream battery technology routes in EVs and energy storage systems. Chinese battery suppliers, led by CATL and BYD, hold over 90% of the LFP battery market, while the ternary battery market share is divided among South Korea's LG Energy Solution, SK On, and Samsung SDI, Japan's Panasonic, and China's CATL.
Due to stability issues with ternary batteries, more companies turned their focus to LFP batteries in 2021. After adopting LFP batteries for all of its standard-range Model Y and Model 3 cars, Tesla is planning to equip two-thirds of its future vehicles with the same type of batteries. LFP batteries are also becoming more commonly used in battery cells for large-scale energy storage in 2021, thanks to stable supplies from CATL.
To prevent China's continued dominance in the LFP battery market, South Korea's LG Energy Solution, and SK On have announced recently that they will begin developing LFP batteries. In response, Chinese LFP battery makers are actively expanding their production.
Since production expansion for lithium batteries is very time-consuming, they will most likely continue to be in short supply in 2022. Some market observers have even warned that the shortage of lithium batteries will be more severe than that of automotive ICs.